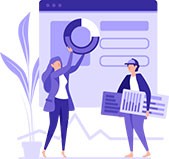 We build & design professional grade custom websites. View our Web Design client portfolio (actual clients).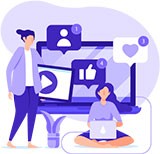 We create forward thinking visual concepts for flyers, web, social media and video that inspire. View our Graphic Design client portfolio (original designs).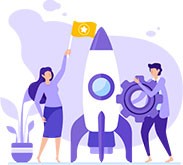 We offer solutions to help expand your online presence and increase web traffic. Provable results with money back guarantee! Learn More
WHO WE ARE
City Center Design is the Bay Area's premium one-stop-shop for both new and established businesses alike. We have been helping small businesses, new born entrepreneurs, even side hustles successfully launch since 2007.
Our Services
We are Designing a Better Tomorrow, Today.
VISIT US TODAY!
Free consultations available via phone, video & email. We are also happy to meet in-person at our Oakland or San Francisco office.
Meet with a A Dynamic Team
of Artists, Nerds & Young Ideas.
Based in San Francisco/Oakland, California, our team is comprised of talented designers, web developers and graphic artists from all around the world- including the U.S., the U.K. and India. This allows us to virtually work around the clock, providing fast turnarounds using the best resources, talent and skills for each our clients.
Why Choose Us
Experience
We've been a full-service creative design agency building websites, branding and marketing for satisfied clients since 2007. We have a ton of references and case studies available upon request.
Affordable, Not Cheap
Let's discuss  your objectives and develop a plan that is both affordable and high-caliber. We are a frank and transparent agency that will always provide a full estimate with no hidden fees or unwelcome surprises.
Delightful U.S Based Support
Web Hosting:
24 Hour U.S Based Tech Support by Phone
Design & Web Development Project:
Mon-Fri, 9:30am-5pm by Chat or Phone
General Questions:
24 Hour by our Virtual Chat Assistant (A.I. technology)
In Person Consultation:
Oakland/San Francisco/Bay Area offices by appt. only
Our Creative Process
Define Objective
Free Consultation (by phone or in-person)
Budget & Strategy
Discuss costs, plan and target date.
Project Development
Gather & assemble your content
Review & Approve
Preview, test and launch!
Subscribe to Receive Monthly Discount Promotions