Why Our WordPress Sites Shops are Top Rated
We build premium level, fully customized WordPress ecommerce storefronts sites that showcase your products using the most modern and innovative UI design and technology. Capitalizing on WordPress' open source format, our expert developers and UI designers can code and create any type of store. Whether you sell physical or digital products, you can publish products, manage inventory, track shipping and collect payments all from your WP dashboard. In short, the Top 3 Reasons to choose our WordPress eCommerce Plan are…
[rt_fancy_text_box_style style_variation="three" fancy_textbox_title="Affordability" fancy_textbox_subtitle="" fancy_textbox_content="With WordPress ecommerce development, you certainly get the most mileage out of every dollar spent. While very affordable, the quality & capacity of your storefront is unscathed. This is the most cost efficient ecommerce plan hands down. FYI, we do not consider Wix or Weebly professional websites (and neither will your clients)." fancy_textbox_image="4437″ extra_class="font-weight-regular"]
[rt_fancy_text_box_style style_variation="three" fancy_textbox_title="Design and Management" fancy_textbox_subtitle="" fancy_textbox_content="Our WordPress storefront include fully customized code & design and are 100% responsive (mobile friendly). Products can be relatively easy to update and require no coding knowledge making it easy for many site owners to perform minor updates and revisions. We provide a FREE one hour Product Management tutorial for all clients." fancy_textbox_image="2738″ extra_class="font-weight-regular"]
[rt_fancy_text_box_style style_variation="three" fancy_textbox_title="Search Engine Visiblity" fancy_textbox_subtitle="" fancy_textbox_content="WordPress sites are top rated when it comes to the ability to improve your website's organic search ranking. Frankly, Google loves WordPress sites. With proper optimization, your store can be found more easily and lead to a significant increase of traffic and sales. Ask about our SEO (Search Engine Optimization services)." fancy_textbox_image="2725″ extra_class="font-weight-regular"]
How We Build You the Perfect Online Storefront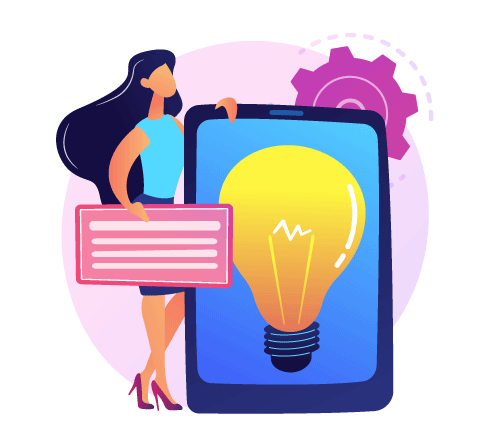 DIGITAL STRATEGY
Defining Your Objective
After initial consult, our designated digital solution experts do 3 things before they get started: study the standard of your industry, immerse themselves in your brand, survey major competitors in your field. Next we lay the foundation, provide insights and get to work.
WEBSITE DESIGN
Creating the Right Look
Now this is our favorite part! Our graphic artists and digital designers stay transfixed on the cutting edge of relevance and latest trends. After reviewing your objective, our design team will build the framework with a look and feel that is sure to bolster, expand and elevate your brand.
CONTENT CREATION
Assembling Your Content & Ideas
Now that your framework is complete, time to fill in the blanks with your personalized content. This includes components like your company logo, contact info, fillable forms, business profile, products, services and any other relevant content you wish to present online.
WORDPRESS eCOMMERCE PLANS
MONTHLY PAYMENT AVAILABLE FOR ENTERPRISE
No Credit Check, No Interest, No Credit Card on File Required, No Kidding.
Pay full amount in advance and receive 10% OFF ANY PLAN!
[rt_pricing_table_style pricing_table_style_variation="three" pricing_table_title="PETITE LEVEL" pricing_table_price="1500″ pricing_table_period="60/40 Billing" pricing_table_tagline="Great for new, small businesses who have only a modest amount of content with few products or services and just need a simple, yet professional online storefront." pricing_table_button="ORDER NOW" pricing_table_color="#4e28bc" pricing_table_button_link="https://anymediagroup.com/request-a-quote/"]
BASIC THEME DESIGN
10 PRODUCTS (no variables)
FLAT FEE SHIPPING ONLY
1 CUSTOM GRAPHIC DESIGN
[/rt_pricing_table_style]
[rt_pricing_table_style pricing_table_style_variation="three" pricing_table_title="BOUTIQUE LEVEL" pricing_table_price="1859″ pricing_table_period="60/40 Billing" pricing_table_tagline="Great for businesses with a good deal of products and who wish to make a bold statement. Includes light custom UI design & more." pricing_table_button="ORDER NOW" pricing_table_highlight="spotlight" pricing_table_color="#4e28bc" pricing_table_button_link="https://anymediagroup.com/request-a-quote/"]
LIGHT CUSTOM UI DESIGN
40 PRODUCTS or VARIABLES
FLAT FEE SHIPPING ONLY
SHIPMENT TRACKING
2 CUSTOM GRAPHIC DESIGN
[/rt_pricing_table_style]
[rt_pricing_table_style pricing_table_style_variation="three" pricing_table_title="ENTERPRISE LEVEL" pricing_table_price="3000″ pricing_table_period="$1000/mo (3 installments)" pricing_table_tagline="Ideal for businesses that have a great deal of content or wish to have high performance software and high calibre modern UI design. Includes all Agency features & More." pricing_table_button="ORDER NOW" pricing_table_color="#4e28bc" pricing_table_button_link="https://anymediagroup.com/request-a-quote/"]
ADV. CUSTOMIZED DESIGN
150 PRODUCTS or VARIABLES
CALCULATED SHIPPING
SHIPMENT TRACKING
SPEED OPTIMIZATION
[/rt_pricing_table_style]
ALL PLANS INCLUDE
[rt_fancy_text_box_style style_variation="nine" fancy_textbox_title="100% Responsive UX Design" fancy_textbox_subtitle="" fancy_textbox_content="" fancy_textbox_icontype="icon" fancy_textbox_icon_icofont="icofont icofont-star-shape" extra_class="font-weight-regular" fancy_textbox_color="#4e28bc"]
[rt_fancy_text_box_style style_variation="nine" fancy_textbox_title="U.S Based Tech Support" fancy_textbox_subtitle="" fancy_textbox_content="" fancy_textbox_icontype="icon" fancy_textbox_icon_icofont="icofont icofont-ui-dial-phone" extra_class="font-weight-regular" fancy_textbox_color="#4e28bc"]
[rt_fancy_text_box_style style_variation="nine" fancy_textbox_title="Free Backend Tutorial" fancy_textbox_subtitle="" fancy_textbox_content="" fancy_textbox_icontype="icon" fancy_textbox_icon_icofont="icofont icofont-ui-settings" extra_class="font-weight-regular" fancy_textbox_color="#4e28bc"]